Roque Baños López
Roque Baños was born in Jumilla (Murcia) in 1968. He began his musical education at the "Conservatorio Superior de Música de Murcia" where he finished elementary level, specializing in saxophone, obtaining Honors in both Music Theory and in Saxophone. Later on, in 1986, he moved to Madrid, completing his studies at the Madrid Royal Conservatory of Music with honors and several merit mentions, earning degrees in Saxophone, Piano, Music Theory, Harmony, Counterpoint, Composition and Conducting.
In 1993, after receiving a grant from the Ministry of Culture, he moved to Boston to study at Berklee College of Music, majoring in Music Composition for Film and Jazz. At Berklee he received the "Robert Share Award" for demonstrating the highest musical-dramatic level in the area of film music composition, and the "Achievement Award" for his outstanding performance abilities. He graduated "Summa Cum Laude" in the fields of Film Scoring and Performance in 1995.
 Awards
His work as a film composer has been distinguished with numerous awards and nominations, both with national and international recognition, including  fifteen nominations for the Goya Awards:
He also has six other nominations for the Spanish Recording Academy of Music Awards, having obtained it three times, and with fifteen others to the Cinema Writers Circle Awards, from which he won the award four times.
He was awarded the María Honorífica Award at the prestigious Sitges International Film Festival, in 2021, the Ricardo Franco Awards, throughout his career at the Malaga Spanish Film Festival in 2012. And in recent years, especially between 2013 and 2016, he has been awarded numerous international awards for the soundtracks of the films like Evil Dead, Risen, etc.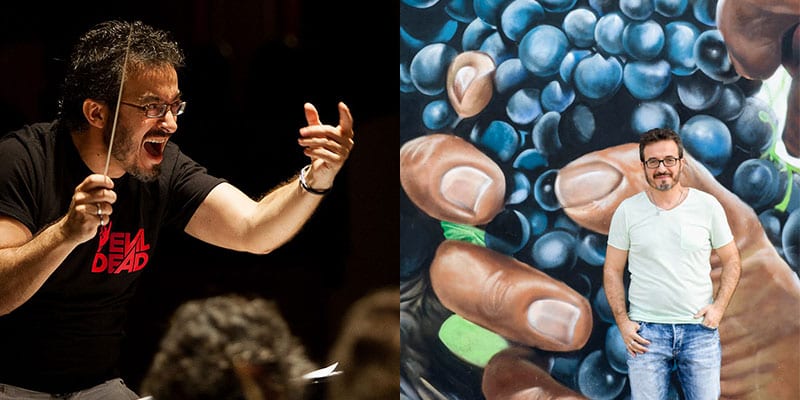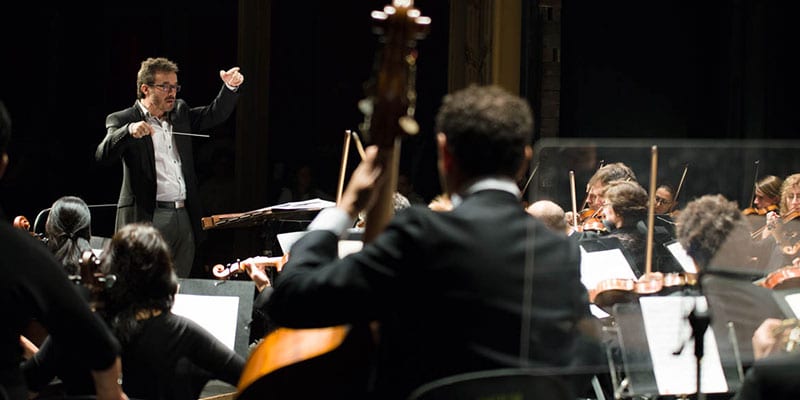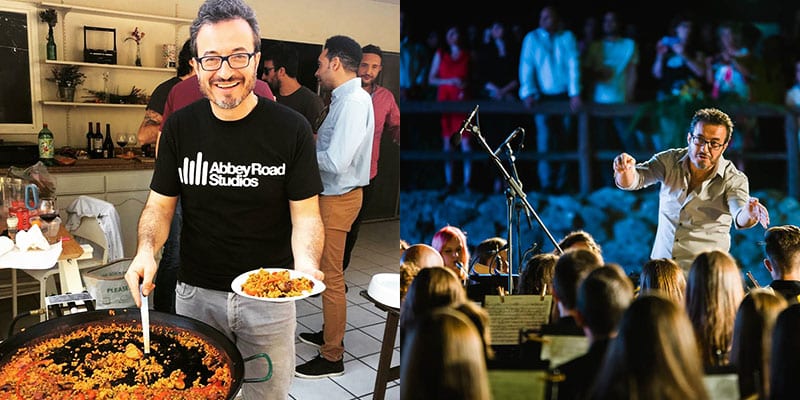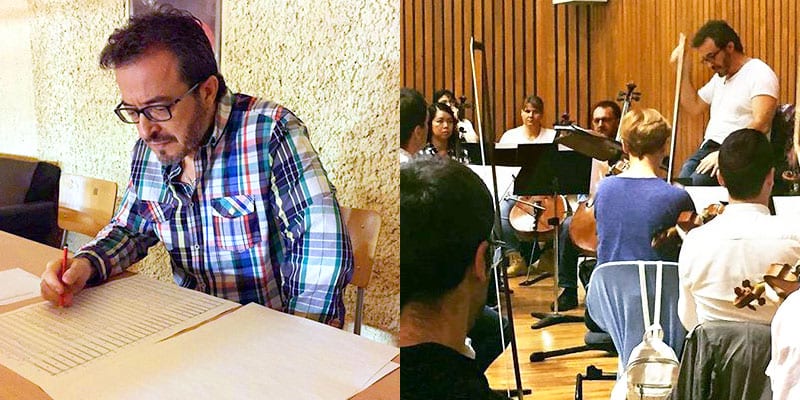 Orchestra Conductor & filmography
In his curriculum vitae, he also emphasizes his work as an orchestra conductor. Performing his own works and with great public success, he has given numerous concerts in various theatres and auditoriums throughout Spain and abroad, such as Katowice (Poland).
He currently resides between Los Angeles and Madrid. Among his latest works of
exclusively American production are, the aforementioned
Evil Dead, Don't Breathe
and
The 
Girl in t
he Spider's
Web
by Fede Álvarez, Don't Breathe 2 by Rodo Sayagues, Come Play by Chacob Jase, 
Oldboy
by the prestigious director Spike Lee, 
In
the
Heart of
the
Sea
by the acclaimed Ron 
Howard, 
Risen
by 
Kevin

Reynolds
, His House
 by Remi Weekes, 
The Miracle Season
by
Sean
McNamara
 and
The Commuter
by
Jaume Collet-Serra.